Transforming public policy
JMI is a unique joint-venture between government and leading Australian universities.
An independent, non-partisan policy institute with charitable status, we work to ensure that government can more effectively harness expertise and evidence for the public good.
We forge collaborative networks to address complex challenges, bringing experts into key stages of policymaking processes and catalysing long-term impact.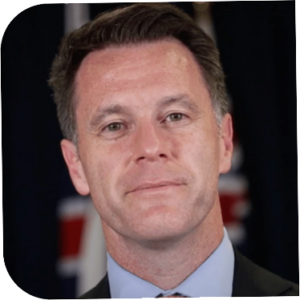 "The James Martin Institute is setting world standards in connecting policymakers with experts to solve complex problems."
The Hon. Chris Minns MP, NSW Premier
A collaborative model for impact
1. COLLABORATING
We collaborate with government, universities, communities and industry to ensure we leverage cutting-edge expertise.
2. CONVENING
We design solutions by bringing policymakers and experts together to define the problem and collectively determine possible solutions.
3. CO-CREATING
We work together to deliver relevant policy solutions that are ready for the real world.
4. COMMUNICATING
We use a wide range of engagement methods to ensure diverse voices and experiences shape our solutions.