Acknowledgement of Country

The James Martin Institute for Public Policy acknowledges the Gadigal people of the Eora Nation upon whose ancestral lands our Institute stands. We pay respect to Elders both past and present, acknowledging them as the traditional custodians of knowledge for these lands. We celebrate the diversity of Aboriginal peoples and their ongoing cultures and connections to the lands and waters of NSW.
About the author
Dr Angela Cummine is JMI's inaugural Senior Policy Fellow. She joined the Institute from July to August 2022, on temporary leave from her role as Director, Sustainable Finance at NSW Treasury.
Angela is an experienced senior executive, book author and adviser on democratic public wealth management and sustainability. She joined NSW Treasury in 2018 having led the cross-government team that designed and established the NSW Generations Fund (NGF), today a $14bn sovereign wealth fund, as one of the central pillars of the 2018 State Budget. Angela's sustainable finance role involves driving a coordinated and strategic approach to sustainability risks and opportunities that impact the State's balance sheet, including climate and Environmental, Social and Governance (ESG) risks.
Angela received her doctorate in political philosophy from University of Oxford, on a Rhodes Scholarship. Her book, Citizens' Wealth, published by Yale University Press, won the 2017 Choice Award for Outstanding Academic Title. Her research undertaken as a British Academy Postdoctoral Fellow at the University of Oxford was rated as internationally leading when submitted in the UK's 2021 Research Excellence Framework exercise.
Angela has published her research in both peer reviewed and media outlets, and advised a range of government, international and financial institutions on citizen-centric sovereign fund design, and public wealth governance. She holds a M.Phil in Political Theory from University of Oxford, BA LLB from Sydney University (First Class Honours) and a Statement of Attainment from Western Sydney University in climate risk management.
The sustainability impact of government financial activities is of intensifying interest to financial market participants, regulators and communities. Governments – as investors, issuers, regulators, procurers and owners – are under growing pressure to become more sustainable financial entities. Legal and accounting standards are evolving to require disclosure of climate and other sustainability risks, as well as evidence of feasible action to support targets and commitments. At the same time, stakeholders such as investors, rating agencies and communities, increasingly expect a consistent whole-of-government (WoG) approach to Environmental, Social and Governance (ESG) risks and opportunities.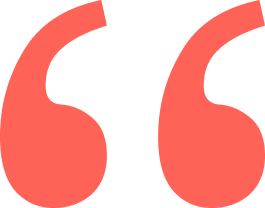 Governments – as investors, issuers, regulators, procurers and owners – are under growing pressure to become more sustainable financial entities.
Against this backdrop, this 'At a Glance' report considers in brief, and a full accompanying report examines in depth, whether sovereigns should report and disclose on sustainability-related actions and if so, how. Public sector sustainability reporting is in its infancy. Reporting is time-consuming and costly and if it seeks to serve too many masters, it can end up serving none. The sustainability sector is under increasing scrutiny with concerns about greenwashing, where ESG credentials can be exaggerated for marketing purposes. In this climate, the role of governments has come into focus – should they simply regulate the private sector and legislate to entrench a common set of reporting standards for the market, or should they also publicly report and disclose their own sustainability impacts? This report argues that sovereigns should be producing a WoG sustainability report and making sustainability disclosures at the WoG level. That is, governments should produce a singular, aggregated view of the sustainability impacts of their public sector and the jurisdiction over which it is sovereign. Given the growing demand for meaningful, reliable sustainability data from financial, political, industry and community stakeholders, proactive public reporting on sustainability actions could help governments protect their sovereign credit ratings, borrowing capacity, public wealth returns and social license with communities.
This WoG level reporting can supplement individual agency or department level sustainability reporting where it exists. At a minimum, this would include an integrated view of the sustainability impact of a government's own operations on the community it serves and may extend to include a state-wide view on certain topics. For instance, understanding a state's climate risk exposure will be a more meaningful indicator of a sovereign's exposure to physical and transition risk than a narrowly focussed analysis on public sector climate risk. A state-wide view would also recognise the interconnectedness of many sustainability issues. New international standards have recognised that climate risk must include discussion of just transition and nature.
Yet, little precedent exists for public sector entities on standardised best practice sustainability reporting and disclosure. Of a multitude of frameworks available for sustainability reporting, very few deal exclusively with the public sector – although that is set to change. Of the existing standards, most cover the private sector.
In Australia, there is currently no national approach to sustainability reporting for the private or public sector. This has led to a proliferation of approaches by individual Australian governments and industry bodies on a wide range of sustainability reporting topics.
Crucially, 2022 has witnessed rapid evolution in sustainability reporting and disclosure practice guidance. 1 Bodies like the International Financial Reporting Standards (IFRS) Foundation's newly established International Standards Sustainability Board (ISSB) and the Taskforce on Climate-Related Financial Disclosures (TCFD) have moved to develop globally accepted standards for climate-related reporting and other sustainability topics. These initiatives are private sector-led and focussed. While they may offer some guidance to sovereigns, they are explicitly corporate-oriented in their focus, terminology and content.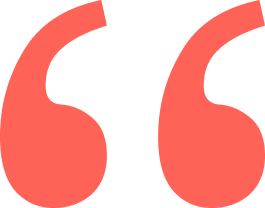 Proactive public reporting on sustainability actions could help governments protect their sovereign credit ratings, borrowing capacity, public wealth returns and social license with communities.
The International Public Sector Accounting Standards Board (IPSASB) has also launched a consultation process on the development of global public sector specific sustainability reporting guidance and confirmed it will pilot the development of a dedicated sustainability reporting framework for the public sector. While a welcome development for sovereigns, many jurisdictions, including Australia, do not follow the existing IPSASB international public sector accounting standards. This will leave many governments, including state-level governments like NSW, without a customised and clear approach for how to meet the specific needs of their unique stakeholder universe.
This report addresses that gap by suggesting practical steps and proposing a draft template for the NSW Government – and other Australian governments – to commence sustainability reporting and disclosure. The report's recommendations are addressed to the NSW Government, although they are largely applicable to other Australian governments, and sovereigns abroad. Where necessary, Australia-wide recommendations are identified.
Part 1 of the report considers this preliminary question of why governments should report and disclose on sustainability. It examines the distinct drivers for public sectors to be transparent about their sustainability impact and how they are managing those risks and leveraging opportunities. Part 2 turns to the "how" question. The report recommends the NSW Government initially target financial market stakeholders through their sustainability reports, with NSW Treasury coordinating the product on a WoG basis. After a review of the state of public sector sustainability reporting, and emerging guidance at the international and domestic level, the report proposes a template for Australian governments looking to commence sustainability reporting. The proposed template recommends a double materiality approach, whereby the NSW Government reflects ESG impacts on its financial performance and service delivery, as well as accounts for its influence on sustainability matters.
Particular focus is given to the appropriate objective, scope, content and form of state-level reports, using Queensland and Western Australia's inaugural sustainability and ESG reports as a case study. In 2021, Queensland and WA became the first Australian jurisdictions to release dedicated sustainability/ESG reports for financial market stakeholders, providing a basis for reflecting on appropriate ESG content and structure for sub-national government reporting. In December 2022, Queensland released a second Queensland Sustainability Report (QSR) which commenced alignment with international standards in the areas of governance, strategy, risk management, and metrics and targets. The QSR 2022 offers a helpful example of performance-based WoG reporting against an established baseline.
This report recommends that NSW and other Australian governments similarly commence whole-of-government sustainability reporting, with sequenced disclosures, building up maturity and data over time. In doing so, NSW should be ambitious by moving beyond the pure policy mapping seen in peer inaugural reports and aim to produce a baseline for ESG performance that embraces a double materiality approach against which outcomes can be tracked over time.